Shakopee High School science teacher Billy Koenig has been chosen as one of 10 Education Ambassadors from the United States to attend the 21st session of the Conference of the Parties to the United Nations Framework Convention on Climate Change (COP21) in Paris, France from November 30 to December 11. Koenig is beginning his tenth year as a teacher in the Shakopee School District. He teaches a variety of courses including Biology, Advanced Placement Biology, and Environmental Ethics/Ecology.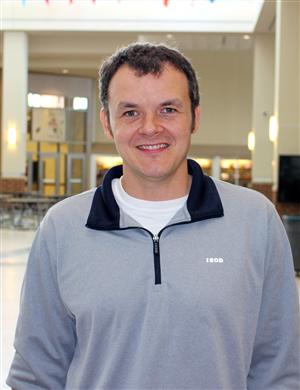 "This is a once in a lifetime opportunity to work with people around the world in charge of solving the global climate crisis," Koenig said. "I am honored to be one of ten U.S. Education Ambassadors and am excited to communicate the happenings at the Paris conference to students nationwide."
The United Nations Framework Convention on Climate Change has been held annually since 1995 when the first conference was held in Berlin, Germany. The conference is held to help establish legally binding obligations for developed countries to reduce their greenhouse gas emissions.
Koenig and the other nine Education Ambassadors were chosen from a pool of applicants by Climate Generation: A Will Steger Legacy. They will be charged with sharing their unique perspectives of the climate negotiations with thousands of students, educators, citizens, and policy leaders through daily blogs and webcasts. Koenig will also have access to the negotiators if Shakopee students want to submit a question.
Koenig's trip to Paris for COP21 is being sponsored by Rahr Malting Co. of Shakopee. More information about this year's U.N. Convention on Climate Change can be found online at http://www.cop21.gouv.fr/en.