Shakopee Education Association is a union and professional association of over 600 teaching and learning professionals working together to bring a world-class education to the students in the Shakopee Public Schools (MN ISD 720 - http://www.shakopee.k12.mn.us/).
In 2009, the SEA  celebrated its 50th year as a member of the American Federation of Teachers and took that opportunity to articulate the values our organization espouses. These value statements were updated in 2020.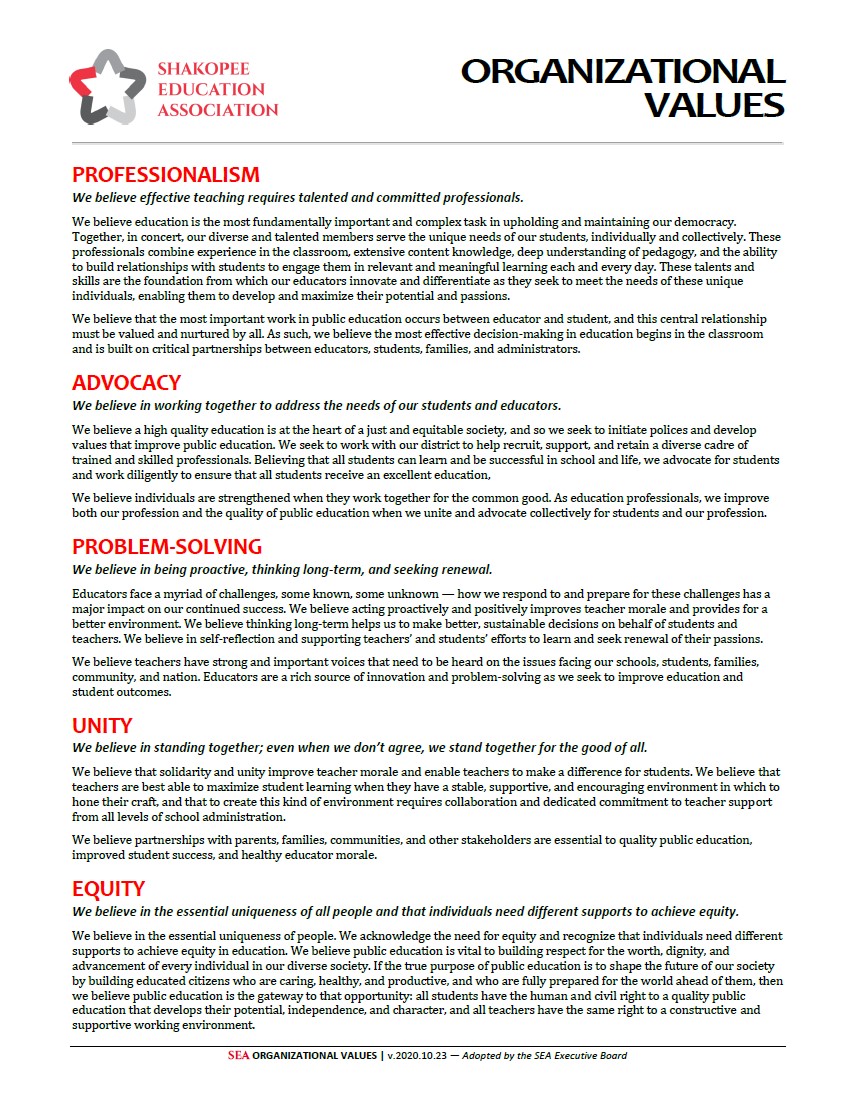 OUR COMMUNITY
Shakopee Public Schools is located in the city of Shakopee (pronounced shock-a-pee). It was once a stand-alone town located about 23 miles southwest of the Twin Cities (Minneapolis & St. Paul) on the Minnesota river. However, today Shakopee has morphed into rapidly growing suburb with a population of about 40,000 as of the census of  2010, and the school district serves approximately 8000 students.The city of  Shakopee is known for... 
Entertainment services:
ValleyFair Amusement Park
Canterbury Park Racetrack and Card Casino
Renaissance Festival
Murphy's Landing Historical Park
etc.
Business
Valley Green Industrial Park (2nd largest in the MN)
Rahr Malting
Target Distribution
FedEx
RR Donnelly
Seagate
Bayer
Amazon
Shutterfly
etc.
and Agriculture
The members of the SEA are proud to serve this proud and historic community.